The 37th Edition
MONDAY - June 26th, 2017
Live Broadcasted on the Carnage Network from the Carnage Arena in Beautiful Baltimore, Maryland!!!
Opening Bell @ 7:00 PM SHARP
General Admission: $15
Front Row/Second Deck Seating: $30
100 Front Row/100 Second Row/1000 General Admission Seats Available!
300 Second Deck Seats Available! The Best View in the House!
KIDS SEATS STILL JUST FIVE BUCKS ANYWHERE IN THE ARENA~!
(Must be Accompanied by an Adult, Unless you're the Sandtown Kid of course.)
CARD IS SUBJECT TO CHANGE
(OOC: If you aren't booked and want to be, or need to be taken off the card, let JC know.)
---
*MAIN EVENT*
Tornado Tag Team Elimination Match
For The Carnage Wrestling Tag Team Titles!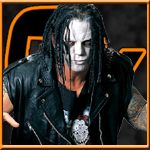 Trent Steel & Will Prydor (c) vs Robert Zodiac & Brian Crucifix
The final battle between these two warring factions. There must be a winner!
---
Co-Main Event
For A Shot At The Baltimore City Championship!
"Outcast" Christian Cain Vs. Constantine (w/Maria Callas)
Two men hope to debut in a big way, with the winner fighting Aries Reed at We Are Relentless!
---
Standard Match!
JC Vs. Charity Jones
JC finally makes his in-ring return, but a former Carnage World Champion stands in his way!
---
Debut Match!
Standard Match

Aiden Blake vs. Justin Jones
---
Standard Match

Tweeder vs. Candyman
---
Opening Match!
Six-Man Tag Team Match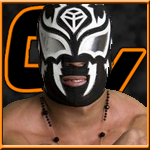 Harry Hampton & Die Tweever! vs. The Masked Debaters
---
IN ADDITION:
The Monarchy of Anarchy Coronation Ceremony! Will Amber Ryan go after the Carnage World Title or the Ultraviolent Title?
---
The Carnage Network Board of Directors have demanded a in-ring meeting with CW President Kyra Mohr! What do they have to say?
---
There have been rumors of a major announcement involving Gary Altus' newly-won Carnage World Title. All will be revealed at Chaos 37!
---
0 comments
|
Write Comment